Life in Lockdown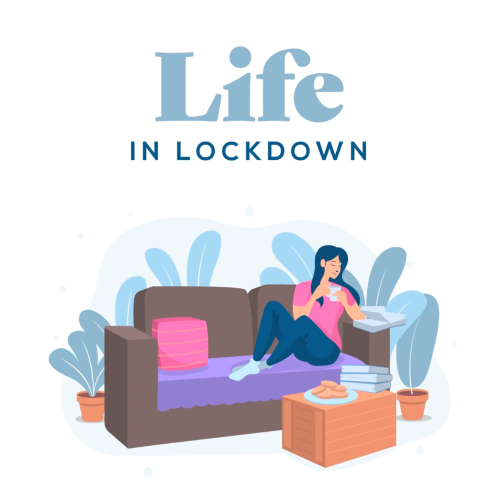 Almost everything we know has been given to us in the form of a Story.
Life in Lockdown - Storytelling Project
Full lockdown officially commenced in the UK on March 23rd, 2020.
The subsequent months have been an alien and challenging time for everyone in the student community, and the University has had to make a number of critical decisions about teaching, assessments and support during the Covid-19 outbreak. In order to help students to reflect on their experiences, the 'Life in Lockdown' project aims to collect snapshots of lived student experience and personal narratives during the coronavirus pandemic. Covid-19 has completely transformed the experiences of students in HE - socially and academically. We wanted to use storytelling as an empowering process for students; giving them a platform to develop and share personal narratives based on their experiences during the Covid-19 lockdown.
This project is funded by the University of York's access and participation plan, and aimed to capture a diversity of voices, including students who identify as disabled, working class, and/or BAME. Storytelling creates a platform for all students, to build a virtual shared community of ideas, hopes, concerns, and personal experience. As you will see, these stories are a kaleidoscope jumping between prose, poetry, art, photography and video. The Student Voice Team has been privileged to work with students in gathering this collection of stories. Students were provided with suggestions of varying digital storytelling methods, but they were free to create stories in any way they saw fit. All student authors and creators were paid for their contributions.
These stories remain unedited and unabridged, in order that the collection retains its authenticity. Please note that some participants have chosen to remain anonymous in their contributions, and names have been consequently concealed. The Covid-19 pandemic has presented huge challenges for students at York, as it has for everyone, and some of the themes shared in these stories are sensitive and deeply personal. Authors have included their own content warnings for individual pieces, but readers should be aware that the collection does include distressing subject matter including physical illness, social isolation, death, experiences of racism, and mental health difficulties.
It is our hope that these stories help to connect us from behind the keyboard, and that in this act of sharing stories we can build trust, emotional connections, and work as an academic community to learn from experiences and motivate positive action.
If you'd like to know more about the project, please contact [email protected]
---
Your Stories
Other sections in Your Voice: