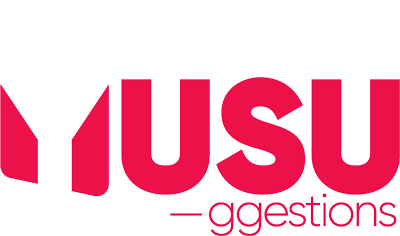 Demand 2: Protect Our Physical and Mental Health
---
We were conned into returning to a "Covid safe" campus for a mixed-learning experience - in reality, over 1 in 55 students have tested positive for Covid-19, with asymptomatic cases bringing the true number to as high as 1 in 20. This exposes staff to unacceptable risk. Over 6000 students are in isolation across campus and in private accommodation. We are being subjected to mental stress, infection, isolation, and poverty so that the University can profit; with students charged £170 for two weeks of food if they have to self-isolate, and Covid positive students outrageously told that in the event of a fire alarm they should remain in the burning building. The university has not protected students, with security failing to take the incident on Halifax seriously, prioritising interfering with students' freedom to protest instead. The university is complicit: denying the incident was serious and instructing students to lock their windows: effectively advising us to imprison ourselves without fresh air in mould filled rooms - during a respiratory pandemic. Furthermore, the universities complaint procedures for dealing with reported sexual assaults is not fit for purpose. Students do not feel safe and there should be no place for sexual predators in the staff or student body.
We demand:
- Regular mass testing to continue in the new term to prevent asymptomatic carriers spreading the virus
- Move to online only learning until mass testing is established, with compensation for the reduced service
- Reform mental health services with monthly checkups available for every student; hire more counsellors; identify vulnerable students; and make available support accessible
- Campus security focus on keeping students safe, not interfering in our free democratic expression

Solidarity!
York Student Solidarity Network
Submitted by LUCY WALSH
Student Leader Feedback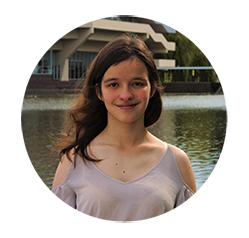 Carly Precious
Community & Wellbeing Officer,
Continued changes to government guidance and access to testing has made this academic year very difficult for all students and staff. The university meets on a weekly basis with representatives from the unions to look at implementation of testing, and increasing testing capacity. This resulted in an on campus walk in testing centre, making testing more accessible for students and the local community; a team referred to as the Swab Squad that would help deliver and collect postal tests if a student on campus couldn't make it to the walk in centre; and now the LFD testing that was implemented at the end of last term. This testing has again started with some students returning to campus within government guidelines. Regular pulse surveys have been conducted among the student body and the preference throughout is to have a blend of teaching in person and online. The university has implemented a variety of measures including masks and social distancing to limit the potential for spread and followed government guidance at all stages. Feedback from students resulting in increased distancing above the guidance to make students feel safe. We as a union will continue to campaign locally and nationally for the fair treatment of students, and aim to make sure student wellbeing is considered in all decisions. 10 new wellbeing roles have been implemented within faculties over this academic year, with the aim to support students identified to be struggling. The final of these ten new staff members should be coming into place at the end of january. This is in addition to the open door team and the student hub. Increasing capacity of support services is vital to increase accessibility. However, many students struggle to reach out and we have been working with the university to implement guidance for academic supervisors to help identify students who may be struggling. Academic supervisors should act as a key point of contact regarding student wellbeing, but further training and support needs to be implemented to equip staff with the tools to support students. The university is also expanding the conduct team which now has an additional Sexual Violence Liaison officer. A lot of work needs to be done around sexual harassment at institutions nationally.. YUSU has also been implementing training for students to become mental health ambassadors in partnership with Student Minds. This project is over subscribed and we are looking to expand it so more students can access this. The primary impact on mental health through the pandemic is the isolation students face and we've been working with the university to look at building social communities within academic departments through a buddying scheme. This is just some of the ongoing work addressing some of the ongoing issues students face. Mental health support needs to continue to expand and the University needs to better advertise how students can access the current support. We will continue to lobby for more provisions and better communications.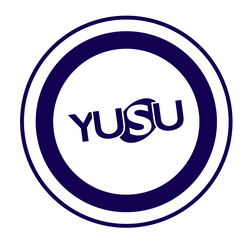 YUSU Student Voice Team
YUSU,
Congratulations, your idea has passed the initial student vote! The Ideas Forum has categorised parts of your idea as 'Actions' which can occur straight away, and part as 'Policy proposals' which means it is a substantive idea which would benefit from wider in-depth student consultation. This student consultation will be used to determine whether your idea becomes YUSU Policy. The idea has been assigned to a sabbatical officer to lead on, who will be in touch on this platform to update you about the plan to consult students and their plan to work on the 'Actions'.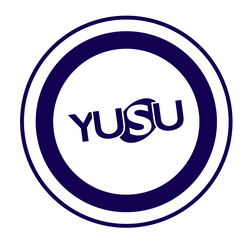 YUSU Student Voice Team
YUSU,
Thank you for your submission. This will now be put live for a student vote for 30 days. If it has received 25 net positive votes at the end of the 30 days, a student leader will be in touch to work with you to move your idea forward.
0 Comment(s)
No Comments to display
There are no comments to display at the moment.
Assigned To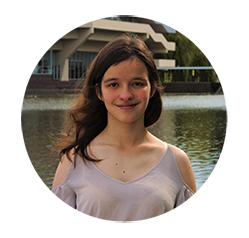 Other sections in Your Voice: