YUSU President's Open Letter on Rents
---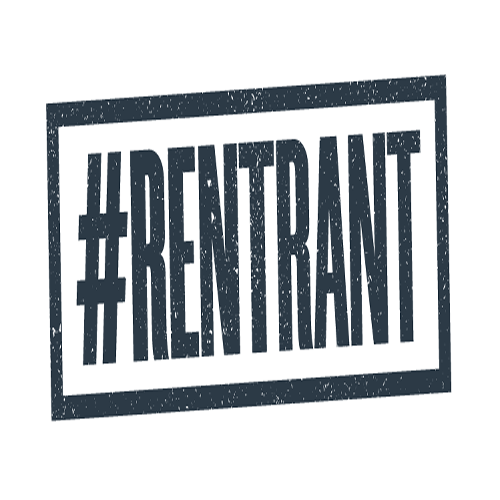 During my final week in office, Rents Group met to make recommendations to the University Executive Board on rents for 2020/21.
From day one to my very last as YUSU President, on-campus accommodation has been a priority for me and for the Sabbatical Officer team as a whole, as we focused on cutting costs throughout the year. YUSU and the GSA has challenged the University and applied pressure throughout the year through campaigns, in meetings and in informal and formal discussions, highlighting how rising rents is the number one issue raised by our student body.
Recently, the we put forward a proposal to the University which called for increased transparency, quality and affordability, and we welcomed that the institution has now adopted these principles. Our recommendations included adopting an Affordability Policy, renaming the room bands, increasing info on room types and sizes and including a budgeting calculator to increase. In addition, the University will be committing to a minimum room quality standard and increasing information about how to make a complaint, whilst at the same time exploring offering compensation to students who do not meet agreed standards.
We were pleased to secure these commitments and to be told that the University will be providing upwards of 249 rooms at under £100 per week from 2020, with options to increase this number moving forward.
However, the University still needs to do more to rebuild the trust with its students and elected representatives, as no student should be forced to put up with substandard accommodation or rent increases. With a lack of accurate data on rental income and expenditure jeopardising the rents setting process, I have written an Open Letter to Jo Horsbrugh, the Chair of the Rents Group, calling for an independent review which will ensure fair negotiation and budgeting...
Dear Jo,
I am writing to you as Chair of the Rents Group meeting, following this week's talks. When I first shadowed Student Life Committee in June 2018, YUSU presented data from our annual survey clearly showing students' concerns with university accommodation which far exceeded any other single area of concern students reported to us. It's a longstanding and emotive issue across the country and increasingly is on the cost of living agenda of politicians and the Office for Students.
Back in Summer when I first met with yourself and the Finance Director, I was clear that rents, over and above any other issue, would be a priority for myself and the Sabbatical Officer team. And since then we have challenged the institution and provided proposals in numerous workshops, formal and informal discussions and committees.
As I leave York, I am delighted that the institution has committed to joining other UK Universities in creating an Affordability Policy which will shape the approach to balancing the University's and students needs when it comes to rent pricing. I'm a little surprised it took this long to get that commitment and that the work to draft and write up that policy hasn't yet started, but I am glad the commitment has now been made.
I am also delighted that on the back of our proposal, you are going to provide upwards of 249 rooms at under £100 per week, from 2020. A central ideal of our lobbying work has been that the most vulnerable students should not be priced out of coming to York because of a lack of affordable rooms. Your assurance that a proportion of these are to be reserved for postgraduates is also welcomed and will save £300,000 per year for those students. I note that you will be looking at options for whether this amount of rooms can be increased and hope you identify ways of doing that.
We are also pleased that a number of our other proposals will be adopted, such as introducing an affordability budgeting calculator which will help students to consider exactly what they can afford. This coupled with the renaming of room bands and introducing a more detailed description of room sizes and contents on the accommodation, will help to increase transparency and respond directly to the suggestions we conveyed to you from our students. Rebuilding trust with the students and elected representatives must continue to be at the heart of future discussions on rent. I know that the incoming Officer team will continue to demand more accurate benchmarking and for the publication of expenditure data, to put an end to rents increasing year on year without any explanation.
Alongside making increased transparency and affordability a guiding principle moving forward, we also welcome the adoption of the third area we put forward, which is quality. As highlighted through campaigns and through data from a number of surveys, the University has to do more to maintain the quality of accommodation. We believe that by promoting reporting avenues, publishing a minimum quality standard and offering to compensate students when these standards are not met, will restore confidence and help to ensure that no student is forced to put up with substandard accommodation.
Yet despite securing these commitments, I remain concerned that the lack of agreed, accurate data on rental income and expenditure jeopardises the ability to fairly establish rents in future. This, along with poor quality benchmarking has undermined the quality of lengthy discussions throughout the year. I therefore feel it's clear that the University requires an independent review which should be commissioned in 2019/20 that quality assures the very data on which fair negotiation and budgeting can occur. An external review would look at the social policy implications of student housing, the economic transparency of student housing at York and help to steer a fair, effective and sustainable housing market for York in future. Whilst through sustained pressure from YUSU and the GSA we have made some impactful progress this year, the institution must front up to the accommodation issues, and until it does so, student representatives will not agree to any recommendations which do not increase transparency, quality or make accommodation more affordable at York.
Yours sincerely James Durcan (YUSU President)