Red Flags
The viewpoints addressed in these blog posts are those of the Womans and Non - Binary Network and the York Sports Committee and should not be taken as fact. We have put together this blog as a form of support and more of an explanation of what we meant by the 'red flags', but every case is different and you can take from it what may be important to you. Some of the content may also be triggering or upsetting.
What to do if you think you're in a toxic relationship
The most important thing to know if you think you are in a toxic, controlling or abusive relationship is that it is absolutely not your fault. It doesn't make you gullible or weak to have fallen into the trap of a manipulator. It is a reflection of them, not you. It doesn't need to be your job to fix or change that person and you shouldn't feel like it is.
Whether you feel you are ready to get out of a toxic relationship or not, it is important that you start to understand your worth and reevaluate how you are going to be treated from here on out. Once you are aware that you are being treated badly, it is easier to take back control of the situation and decide who is worth having in your life.
Remind yourself of the people in your lives that were there before the relationship, who will help and support you through coming out of it. You had a life before you met this person, and that life will continue after. Try to focus on all of the other positive people, activities, and places you have around you that you possibly could have been distanced from when you were in the relationship.
Everyone deserves to be treated with respect. If you need more advice on what to do if you think you are in an abusive relationship and how to remove yourself from it, follow the links below. If you need extra support, then there is a list at the bottom of the page with links to York-based places that could help:
https://www.breakthecycle.org/blog/leaving-emotionally-abusive-relationship
https://psychcentral.com/blog/in-an-emotionally-abusive-relationship-5-steps-to-take/
What to do if you think someone you know is in a toxic relationship
If you think that a friend or loved one is experiencing a toxic, abusive or controlling relationship it can be difficult to approach the subject, but there are ways that you can help. Part of helping is understanding how people can become trapped in such a relationship, so that you can approach the subject with understanding and no judgement. The links below provide some help with this, and offer some advice for helping this person to remove themselves from the relationship:
Advice for moving on from a toxic relationship
Spotting the signs that you are in a toxic relationship and finding a way out of it are both important and difficult steps, but often finding a way to rebuild yourself afterwards can be equally, if not more, difficult. It is a process, so try not to expect to recover from the relationship in the same way you would from any break up. There are lots of resources provided to try and help you through this time, and if you need extra help you can find support from the links at the bottom of the page.
If you feel like you need extra support when dealing with any of the issues surrounding toxic relationships, these are some York-based places that could help:
On-Campus Support
The Advice & Support Centre (ASC) at YUSU provides free, independent, confidential advice and guidance to students on academic, personal or welfare issues.

The advice service at the Graduate Students' Association (GSA) provides free, independent, confidential advice and guidance to students on academic, personal or welfare issues.

The Open Door Team is a team of professionals who provide support to students who are experiencing emotional, psychological or mental health difficulties.

Sexual Violence Liaison Officer (SVLO). The SVLO provides specialist confidential one-to-one support for individuals who have experienced sexual violence.

College Wellbeing Teams. Colleges have a network of support figures, including college managers and tutors, who can provide pastoral support, guidance and information.
York-based Support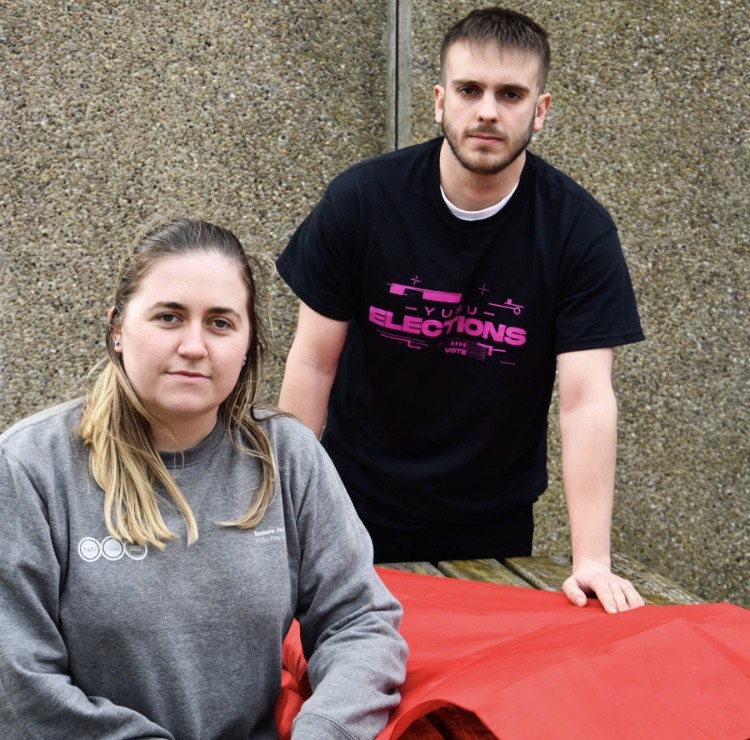 Photo credit: Olivia Burnes