Independent Venue Week Reviews
---
Independent Venue Week: Your Experiences
This year, YUSU celebrated a partnership with Independent Venue Week and helped students at York to establish relationships with local venues, making it easier to get their performances off ccampus and into the city! Here are two of those acts and what they thought.
Stewpot's House
We asked Elliott a few questions about his party
How did you hear about IVW and get involved?
I had actually heard about the scheme from my friends who are in a band up in Edinburgh, (they're called Cheap Teeth, you should check them out) who notified me that they had been offered to do a gig through IVW. It sounded like a great idea and something that, if the opportunity arose, I would have loved to get involved in. Luckily for me, not too long after hearing about it, I saw that YUSU were looking to collaborate with students who were interested. I wrote up an application, sent it off, and next thing you know I had my own night to get working on!
Who was instrumental in this whole partnership?
Firstly, the rest of my house mates, for:
1. Being instrumental in hosting the parties which inspired the idea and 2. Giving me lifts to and from the venue to decorate! Especially thanking Fin Whitehouse, who was my right-hand man throughout the process. He and I had been thinking about trying to get an event going for such a long time, and IVW provided the perfect opportunity. I also want to thank Harkirit and the rest of the team down at The Crescent, for being there to answer any questions and allowing me the opportunity to use their space and giving me the confidence to approach the event however I felt I wanted too.
What is your act?
I like to describe Stewpot's House as an intimate house party atmosphere, in a bar or club setting, where anybody & everybody is welcome to come down to dance. The aim was a creative, laid-back, inclusive environment, where people can listen to new music and meet new people that they otherwise may never have had the opportunity to do so. I've been collecting vinyl for around two years now, and DJing for just over one. I feel like anyone who has seen me in action knows what to expect but for those who haven't, my sound spans across various genres from motown, to funk, disco, hip hop and R&B. From 90's jazzy house and garage to naughties classics, and new releases. I love buying stuff which is only available on vinyl too, meaning you really do struggle to hear it anywhere else! I feel like this wide spread of music really helps with the inclusivity of the event.
Where did you perform?
I got put through to the guys down at The Crescent Community Venue, as this is the venue we thought would suit my event best. The Crescent is a truly unique space, and has been one of my favourite venues in York for a while now, since seeing Nightmares on Wax there in my first year of Uni. With a sound system to die for, cheap drinks and a s**t tonne of live music, what more could you want?
Was it successful?
I would definitely say the night was a success, as I've had nothing but good feedback from everyone who came down! Although I must admit, I didn't quite get the numbers that I was expecting. But I remember afterwards, one of my friends said to me that when starting something like this, it's not about the number of people who turn up, but the quality of the night you put on. So I'm just going to ensure I carry on putting on high quality parties and the numbers will take care of themselves!
How did it help you?
Throwing my own party has been really beneficial to me in many ways. Firstly, it's been a really good opportunity to add something different to my CV and to talk about in job interviews, in terms of my first-hand experience in marketing, sales and finance. It has also given me confidence in DJing, and my ability to develop an idea and execute it to a high standard. It has really helped me grow.
What's the next step?
The next step is to arrange Stewpot's House 002, which I am working on as we speak! So keep your eyes peeled over the next couple of weeks.
In an ideal world, I would be able to make it a weekly thing, giving both students and residents of York a regular night which is completely different to what's on offer at the moment. This would also push me and my creativity further, to find new music and develop myself as a DJ – unfortunately this won't be happening just yet, so for now, just keep your eye out for Stewpots House 002!
Check out Elliott's Soundcloud! https://soundcloud.com/elliott-stewart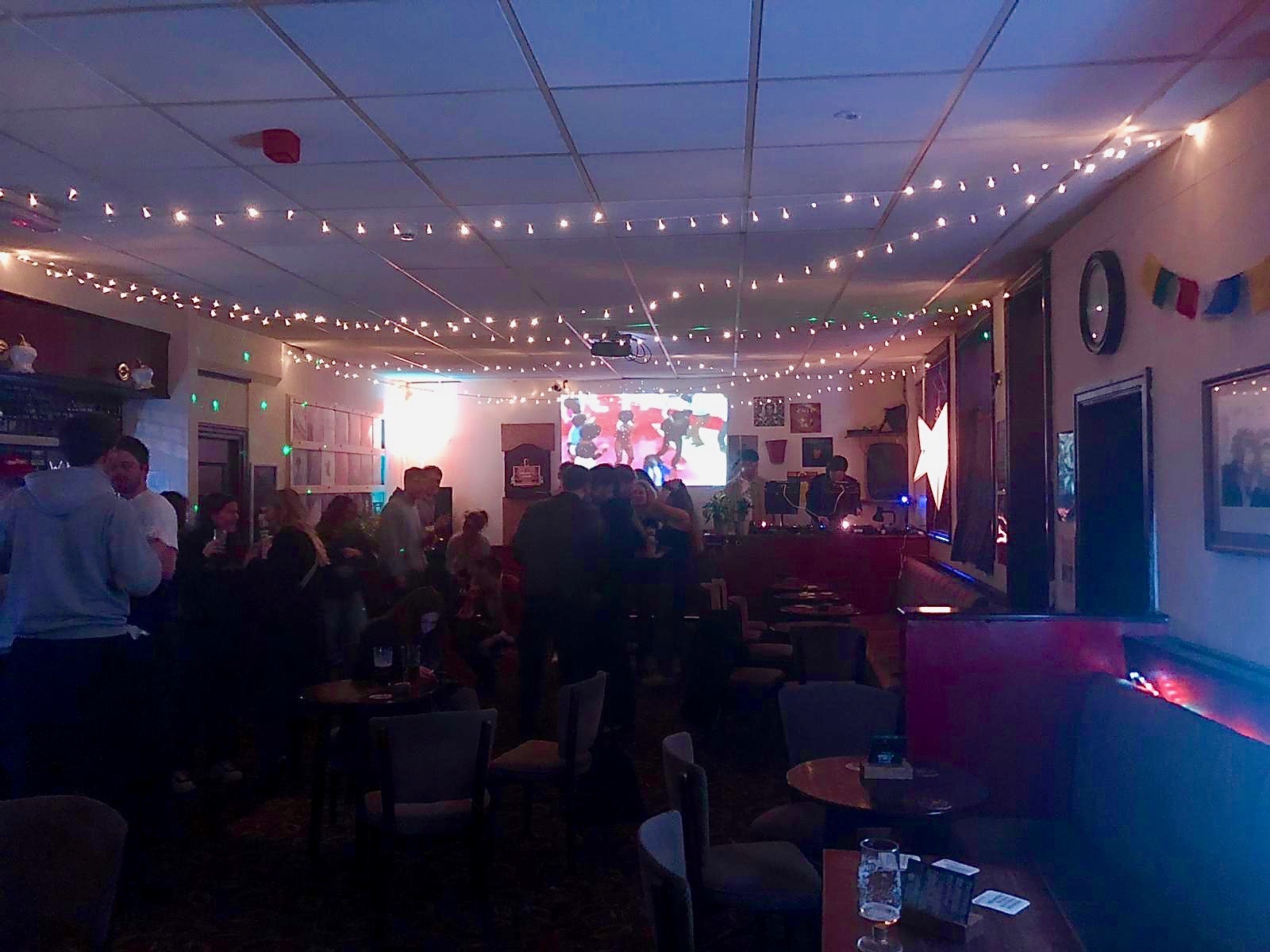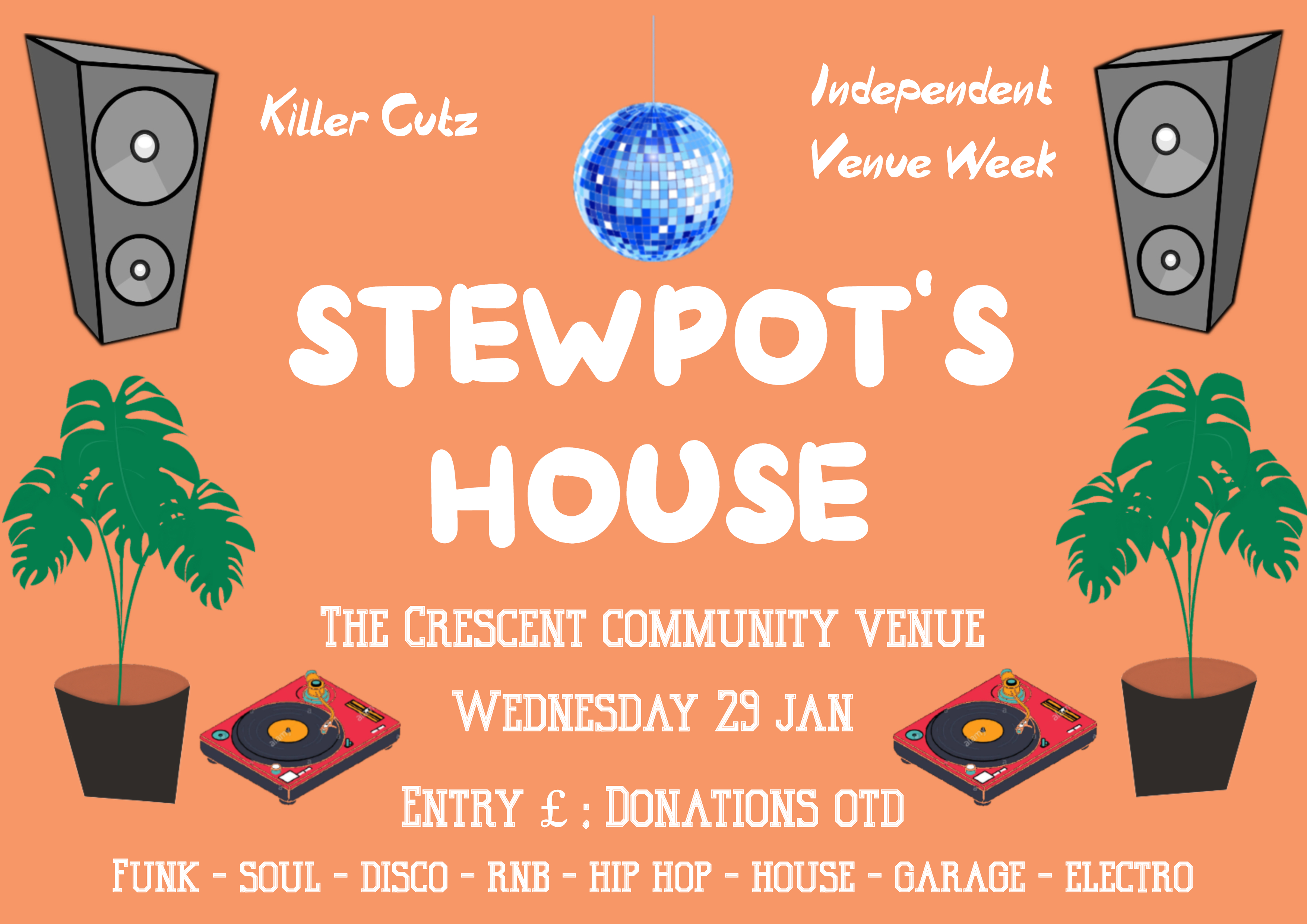 Independent Venue Week: A Student Takeover
Ben Ffrench gives his experience of Independent Venue Week
Last month saw the UK return of Independent Venue Week, where independent venues host special music and arts shows promoting the independent scene. This year York was no exception, with a line-up of over 50 acts. Three of those bands were from the University and came together on Tuesday 28 January in The Basement (next to Revs) for an exhilarating, one-off night of live music that got students at the heart of events across the city. I was humbled that night to be one of the organisers and performers. It was immensely satisfying to see what had seemed a pipedream for myself and others become a reality.
It started when Ollie Martin, Activities Officer at YUSU, posed a challenge: give us a proposal for an IVW event in York, and we'll consider it. I saw the idea and was thrilled. In all honesty, I was desperate to get the band I'd formed with friends and housemates, Cider in a Wine Glass, their first proper gig. We'd started jamming in October and were in dire need of gig action. But I also saw an opportunity to link up with other musicians we knew who'd also want the chance- and it could be for charity! I set to work formulating a proposal in December, and by new year had all but forgotten about it.
While working on my final summative essay, at the start of January I was shocked to receive an email from YUSU: my idea had been accepted!! The gig, which I'd tried to set up with local artists Hollywood and Everything After Midnight was going ahead. It was an incredible feeling. I was contacted by Chris Sherrington, a titan of the York music scene, and also York's IVW rep. He was extremely helpful and set me up with two of York's best indie venues: The Basement and The Victoria Vaults. Impatient as I was to set the event up, it seemed to take years for any venue to get back to me- but sure enough they did, and in consultation with artists, we managed to get the gig set up at the Basement, on the 28th. It was worth the wait.
Although we had problems (an act being forced to pull out) and the issue of 'who's gonna bring the drum kit' it all came together in the end, and I couldn't believe it. Local uni act The Shamble also stepped in at the last minute which I'm so grateful for.
So began one of the most memorable experiences of my 1st year. I still remember arriving in the venue, with its low ceiling and backroom and just soaking it in. But most of all, getting to open the gig at 8:20 and the time on stage with my band on in an iconic York venue like The Basement was so good. The ability to perform for friends, our housemates (who'd put up with our constant noise) made it even better. It was also amazing watching the other Uni of York acts, The Shamble and Everything After Midnight perform as well, who both did great headline sets. But you know what? It doesn't have to be a one-off.
I owe a lot to Dave Parker, The Basement team (including the soundman who put up with us!) The Events team at YUSU, Ollie, and Chris and so many others- not the least the aforementioned bands. And the experience made me realise, whatever York's limitations and venue closures, the Uni of York has a thriving music scene which can impact the city (just come to bandsoc!). With the help of groups like YUSU, we can be the change we wanna see.