In the current climate, it's really important that we all do our bit to live more sustainably and it's great that it's becoming easier to do. Here are some ways to live more sustainably in York and some of the great things YUSU are doing!
1. The Bishy Weigh
Bishopthorpe Road is a lovely street, (once named 'Britain's best high street'), which is home to loads of independent shops, cafes and businesses. Among these shops lies the Bishy Weigh, a new plastic-free weigh and pay shop which stocks a range of foods and household items. You take along your own containers to fill, meaning you can buy exactly the amount you need and significantly reduce your plastic use!
See their stock list here.
2. Greengrocers
There are also a couple of greengrocers on Bishy Road. More often than not, your fruit and veg will be wrapped in less packaging, (if any), and you'll be supporting a local business. Once you're done in Bishy Weigh, head across to one of these greengrocers to finish your shop!
3. Scoop
Scoop is a not-for-profit food cooperative run by students. An annual £5 membership will give you access, (at cost price), to their stock of ethical, locally-sourced foods. Scoop sell fruit and veg boxes, as well as a variety of other foods and household products. Another plus is the reduced packaging - Scoop buy their goods wholesale so you'll need to bring your own containers along. Wholly run by student volunteers, this scheme is a fantastic addition to campus. You can find them in Wentworth College, W/021 on Wednesdays and Fridays.
See their website here.
4. YUSU Bars
Our venues put a lot of effort into being more sustainable - we have won an NUS Green Impact Gold Award for 4 years running. Our latest additions are can crushers in all our venues, which will be coming very soon! When you've finished with your cans, we will crush them and recycle them back into industry. The money that we get back from this goes straight to Snappy Charity in York- your contribution will help!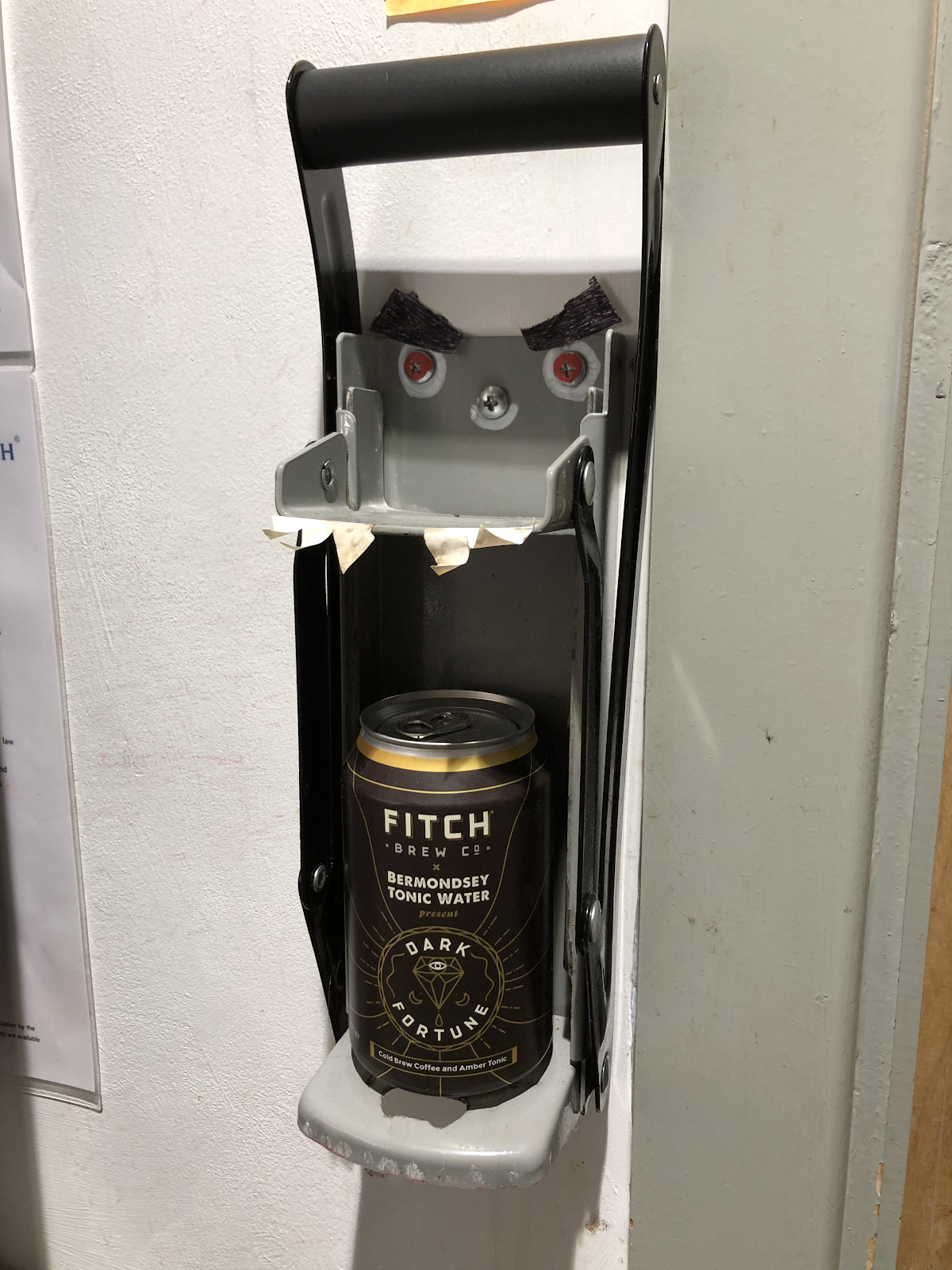 5. Big Green Clean
This is a collaborative project run by YUSU, the Colleges and the University. At the end of Summer term, you can take your unwanted items, (which must be clean and reusable), to a drop- off point at your College. Items will be distributed to incoming students, food banks and other good causes. Doing this means less waste will go to landfill and you'll be recycling goods into the local community.
6. Cycling
York is a very cycle-friendly city. There is a huge network of off-road cycle paths and on-road cycle lanes in and around the city and the Bike Doctor comes to campus every month to offer free services. We also have a friendly Cycling Club open to students of all skill levels - you can meet them at Freshers' Fair! Bike lights, helmets and D-locks are available to be purchased from the YUSU helpdesk.
7. NUS Student Switch Off
This a great campaign which encourages on-campus students to recycle and save energy. On top of that, joining in could lead to some great prizes across the year, like free Ben and Jerry's and TOTUM cards! Each college competes by saving energy and recycling as much as possible to win cash prizes to put towards events and activities.
For more information follow this link.
8. YORCUP scheme
For just £5 you can buy a YORCUP from any outlet across campus, (including our very own YUSU Bars), and you get your first hot drink for free! After using the cup, you return it to any outlet to be cleaned and stored. All you need to do is keep your green sleeve and you will be provided with a clean YORCUP when you next order a hot drink. You'll also save a bit of money by avoiding the University's 20p latte levy - a 20p additional charge for single-use cups.
9. YUSU Recycle Bins
We have newly- installed recycle bins by YUSU Reception! So now, you can recycle your old cables, oral care products, pens, clothing, cans, crisp packets, plastic bottles and sweet wrappers! The revolution has begun!
10. Cigarette butts
Our YUSU venues have invested in some cigarette bins to install across campus. If you happen to be around one of our 6 venues on campus and not sure what to do with your old cigarette butt, don't forget about these! We ask you a question with a yes or no response; whichever you agree with, pop your cigarette end in to join in the conversation! Keep an eye out!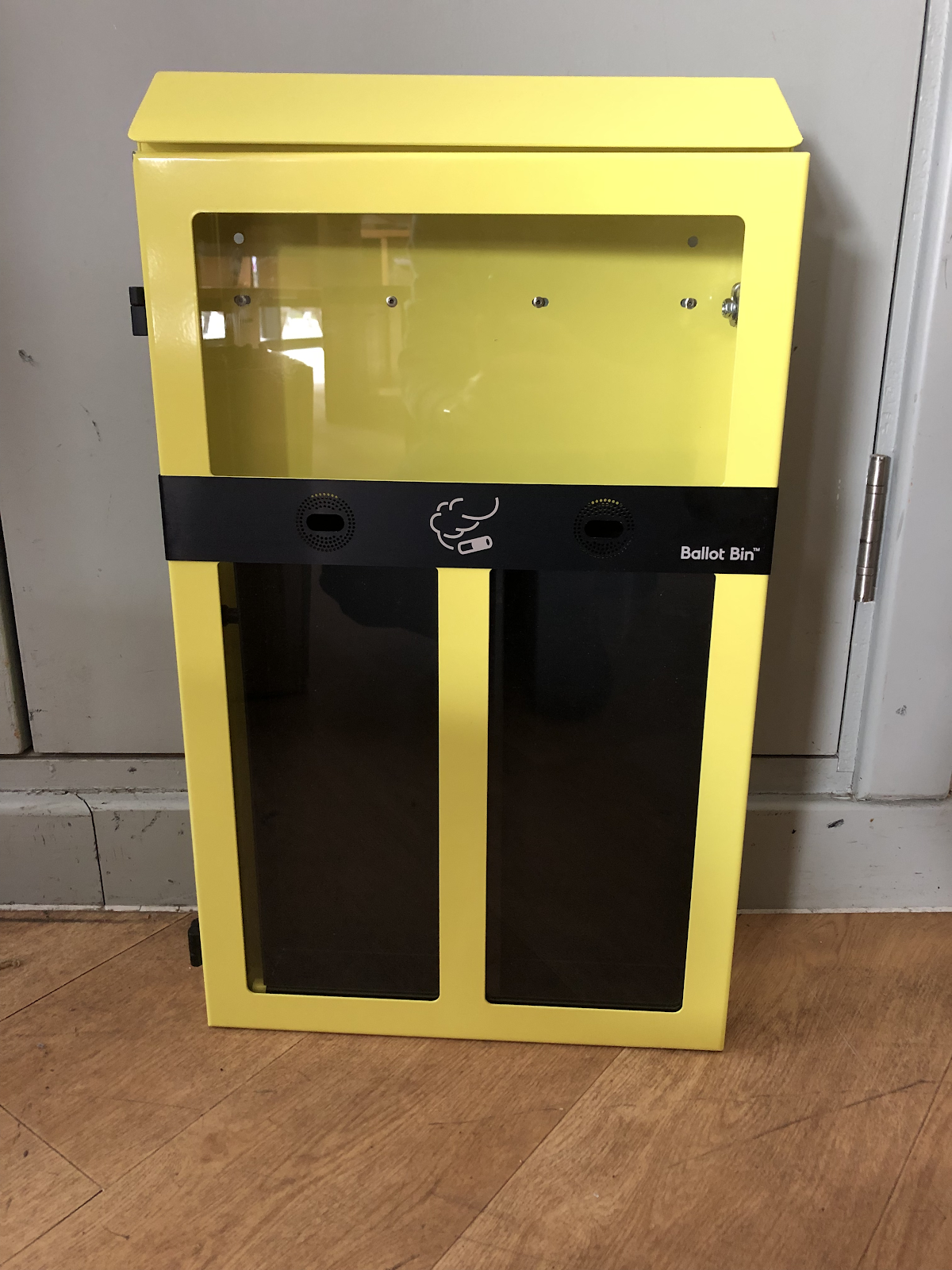 11. '100 Trees'
With National Tree week coming up, YUSU will be planting 100 trees, donated by Students for Trees in Diamond Wood on campus East!
12. The Glasshouse tea and coffee
As you may have heard, there is plastic in some teabags. As convenient and wonderful as teabags are, we don't always want that in our drinks and then don't want to put that into waste. In that spirit, The Glasshouse have loose leaf tea! The pre- ground coffee is also delivered without plastic packaging, but in a big bucket instead!