Life in Lockdown - Olivia's Story
---
The corona virus has affected the whole world in a significant way, no matter what age, social class or ethnicity you are. Students' education has been disrupted, people have been told not to come back to work and financial uncertainty has reached an all time high. Within this piece I will be documenting my own personal experience in lockdown as a University of York student, shedding light on the opportunities I have had, barriers I have had to face and what I have learnt from this unaccustomed way of life.
On the 23rd March 2020 lockdown began and my life, along with the rest of the nation, changed for the foreseeable. University began telling us we should make our way home to our families and this led to the first vital change for me. Online learning. I have heard mixed reviews from my peers on other university courses, however my online learning has been both efficient and enjoyable. The VLE became an abundance of resources, providing me with filmed lectures and E-books, which I could read in my own time.
Another experience I have had is using 'Zoom' to talk to friends and family. Using this resource has strengthened my friendships through our weekly quiz nights, giving us time to bond and have a laugh in a time of uncertainty.
Along with some new experiences, I have also been able to take new opportunities and apply them into my daily life. A key opportunity I have had is being able to truly engage in the news and learn more about politics within the UK. In doing this, I have enhanced my understanding of how our political system works, helping me evaluate my political stance.
New experiences and opportunities have been important for me during this lockdown, however I also have faced some barriers. Due to growing financial uncertainty, my family and I have struggled to maintain food costs and other household bills. As money has been tight for my family, we have been strictly budgeting to ensure other costs can be upheld. Having this burden has been stressful for us all, however we have been able to remain positive and hopeful for the future.
Another barrier has been missing friends and family, especially my elderly grandparents who live far away. As they are vulnerable to this deadly disease, they have been told to stay inside, however with delivery food slots filling up they were unable to get their shopping. My mum and I were on the phone to many different large shopping chains for around a week, trying to sort a delivery for them and finding it hard to believe it was getting this difficult.
My hopes for the future are that the British public abide by the lockdown rules and help eradicate this virus. I would love to see university go back to normal for this next academic year in the safest way possible, allowing us all to get the education we need but only when it is safe to do so.
Lockdown Through my Eyes
---
23rd March 2020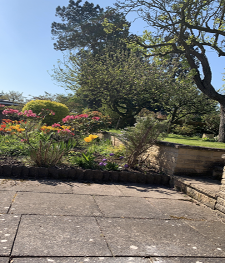 On the first day of UK lockdown, I spent my time in my garden, listening to music as I thought about what I had heard on the news. Boris Johnson had announced that we were to stay at home due to increasing numbers of corona-virus cases. I was unsure about how long this nationwide lockdown will last, so became increasingly grateful for the sunshine as we approached the summer months.
---
19th April 2020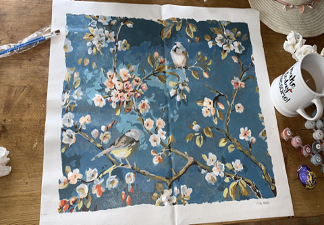 As lockdown was becoming increasingly tedious, I decided to pick up a small hobby that would help me be productive with my time. Not being able to have the time at university due to essay writing and revision, I decided to look into something more artistic. I had seen people 'painting by numbers' on social media and decided to give it a go. I was painting for hours in a day and I am in the process of getting my work framed!
---
24th May 2020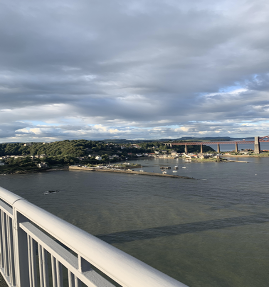 Lockdown had now been implemented for around 2 months and I was beginning to face some mental barriers. I was feeling increasingly lonely and worrying about what the world will look like once this is all over. Will I still be able to find a job comfortably? Will everything become more expensive? Will we find the money to pay bills and other costs? Going for long walks helped improve my anxiety and relieved a lot of stress, helping me look forward to the future rather than worry about it.
---
10th July 2020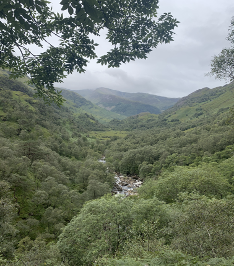 By the beginning of July, shops, restaurants and hotels were beginning to open back up. Not wanting to go too far away, I took a trip to Fort William and Glen Nevis for a change of scenery. This was both relaxing and refreshing to see towns back to relative normality while maintaining social distancing and wearing masks. Being able to visit friends and family again was also beneficial as we could all talk about what we had all been doing over this 4-month period. Reflecting on my time during lockdown, I have realised it has been beneficial to explore interests and hobbies but also challenging being without friends and family. Being a university student, it has been difficult not knowing how courses will continue, however I look forward to being back as a York student, whenever it is safe to do so.