Meet York's artists, creators and makers
---
In support of Just a Card indie week (and because Christmas is around the corner!) we're hosting an virtual Christmas Market to celebrate UoY student artists, makers and creators. Every day during Week 9 the University of York will be sharing a handful of student small businesses over on their Instagram story. We've also got all the links and info you need below. So in no particular order, let's take a look at what you've been creating and selling:
---
Kat, Criminology, Alcuin
I make gemstone jewellery, keyrings and bookmarks and wine charms. I also makes other beaded earrings and tree of life dream catchers, I'll give pretty much anything a try! I also love doing custom requests, I've recently done quite a lot of custom bracelets. I was inspired to set up my business my the lockdown in March because I've always loved making jewellery but the lockdown gave me a boost to actually sell it. During the lockdown and until I came back to uni in September I worked full time for the NHS so crafting was a good way to relax in the evenings and weekends. I also love crystals and have done lots of research into the healing qualities, so I love being able to impart this knowledge on other people, and through making them crafts that will help them mentally and emotionally.
@handcraftedbykat on Instagram, depop, Facebook and TikTok (I only sell goods 100% made by myself!). I prefer to use depop over Etsy due to the free listing!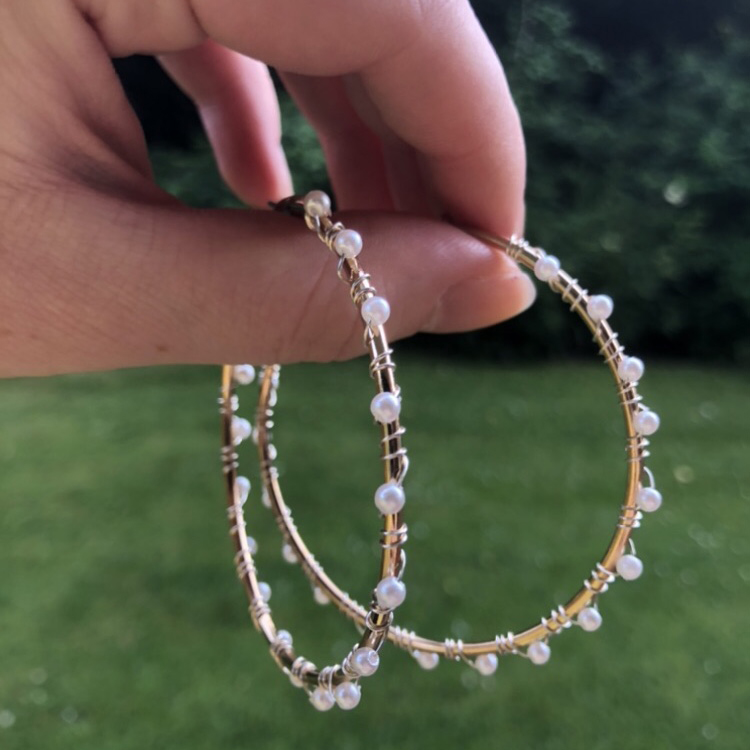 ---
Francesca, English Lit, Derwent
We decided to channel our positivity and create something new while normal life was disappearing in 2020. This time gave us the chance to pursue our passions and to create quality products that keep sustainability in mind. We make interior decorations and accessories and we are currently selling reversible masks, wool gloves and pressed flower frames. However, we are also working on other products such as our ceramics.
Visit Francesca's Etsy shop here.
Follow Francesca on Instagram here.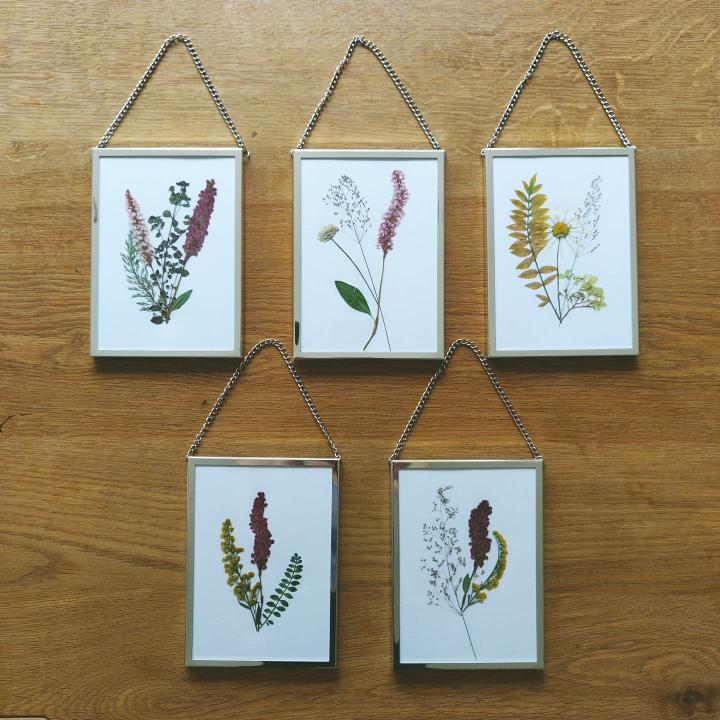 ---
Neve, Theatre, Langwith
I make cute earrings! I started making jewellery when I was about 8 and I got bought all the kit for my birthday. I won 1st and 2nd prize in the village fair! Yes it was because I was the only one that entered. But over lockdown I found all my kit again and learned how to do it properly and starting selling them and have had really good reviews! Business has slowed down a lot and I want to buy equipment for making Christmas jewellery but I wanted to wait until sales pick up. This would be perfect! They would make lovely Christmas presents and I can make customs designs.
@nevecarey on Instagram and Neve Carey on Facebook.
---
Sophia, Education and Sociology, Constantine
I started making jewellery during lockdown as a way of sending a gift to friends, and since then have started a little business from the bracelets, and have been making ever since March! Each bracelet is unique as they are made to order.
Link to order form in Instagram bio @beaut.bracelets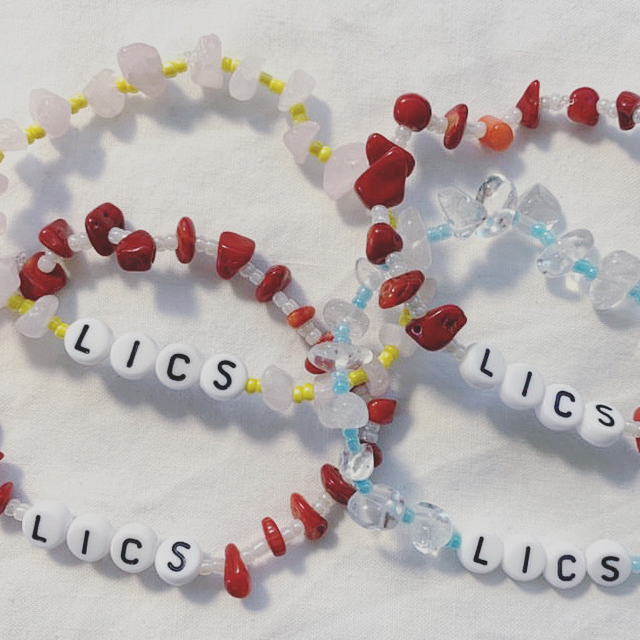 ---
Catherine, Human Geography and Environment, Goodricke
I slow-make polymer clay handmade earrings using 100% sustainable packaging and began at the start of the first lockdown just as a creative outlet! I've been making new designs and fun earrings ever since and am so glad that people are loving them too, so much so that I made an etsy and I LOVE it. A highlight was recently when me and a friend managed to raise £80 from profits from my BLM earrings and scrunchie sets for black lives matter which we have donated to a number of charities towards this cause (black arts future fund and the LGBTQIA therapy go fund me), and I still have a few of these sets which I would love to be able to sell with 100% of the proceeds going to more of these charities. I try to make some new funky pieces that are unique and bring joy when people wear them. I recently did a craft stall in spark (york) which was so much fun and I was booked to do another christmas fair there on the 28th of November which obviously now can't go ahead, so I am really excited that the University is giving small businesses and creative people the opportunity to do something similar!
Visit Catherine's Etsy shop here. : https://www.etsy.com/uk/shop/BellbottomsNBangles
Follow Catherine on Instagram here.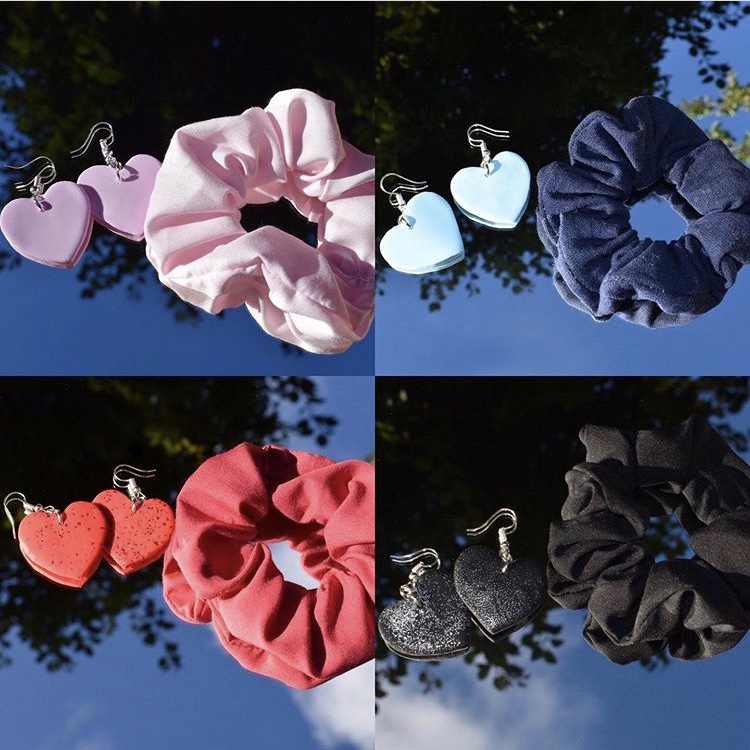 ---
Ella, English Literature, Halifax
I create fun, colourful pom pom garlands, custom pom pom letters and custom watercolour and acrylic paintings!
Follow Ella on instagram here.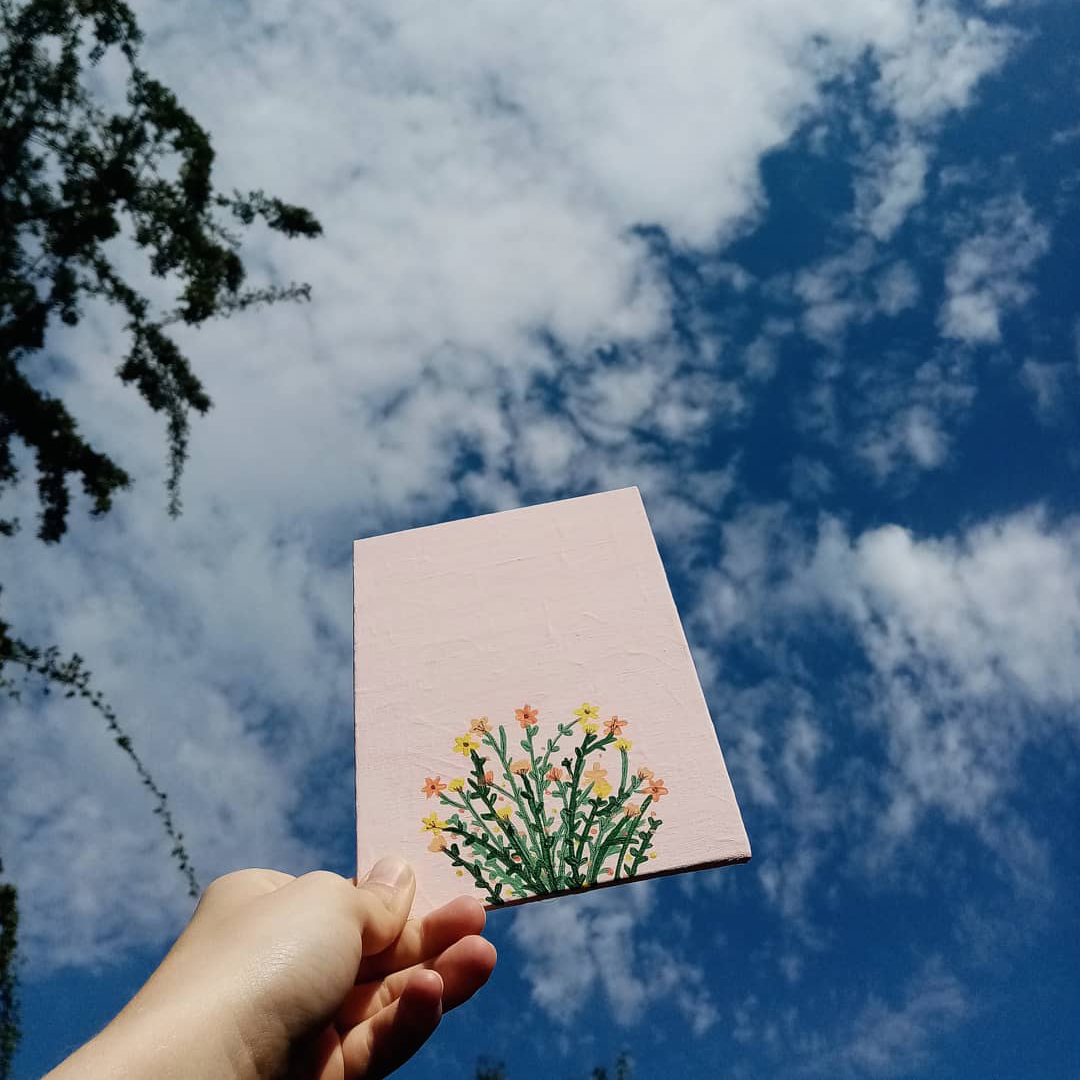 ---
Grace, Psychology, Langwith
Inspired by the first lockdown March 2020 I started a handprinted cards shop on Etsy, so that people could keep in touch with each other during lockdown with quirky images to lift spirits. For the Christmas holidays new prints will be up to send to friends and family over Christmas if they can't be seen in person, to keep everyone safe!
Visit cardsofchangeuk's shop on Etsy here.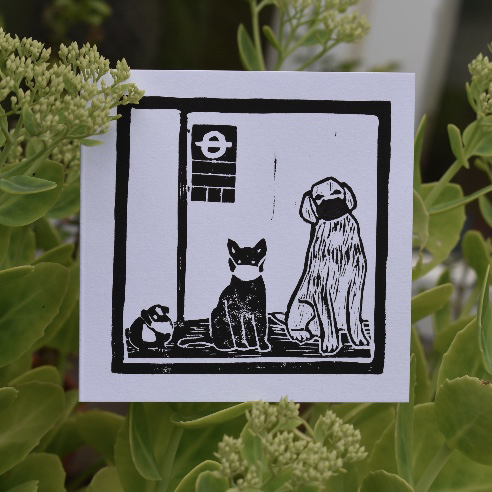 ---
Abbie, Archaeology, Halifax
I make handmade resin earrings. Made to order! Any colour or glitter. Starts, hearts, squares and dinosaurs are available. Affordable stocking fillers :)
Follow Abbie on Instagram here.
Visit Abbie's Etsy shop here.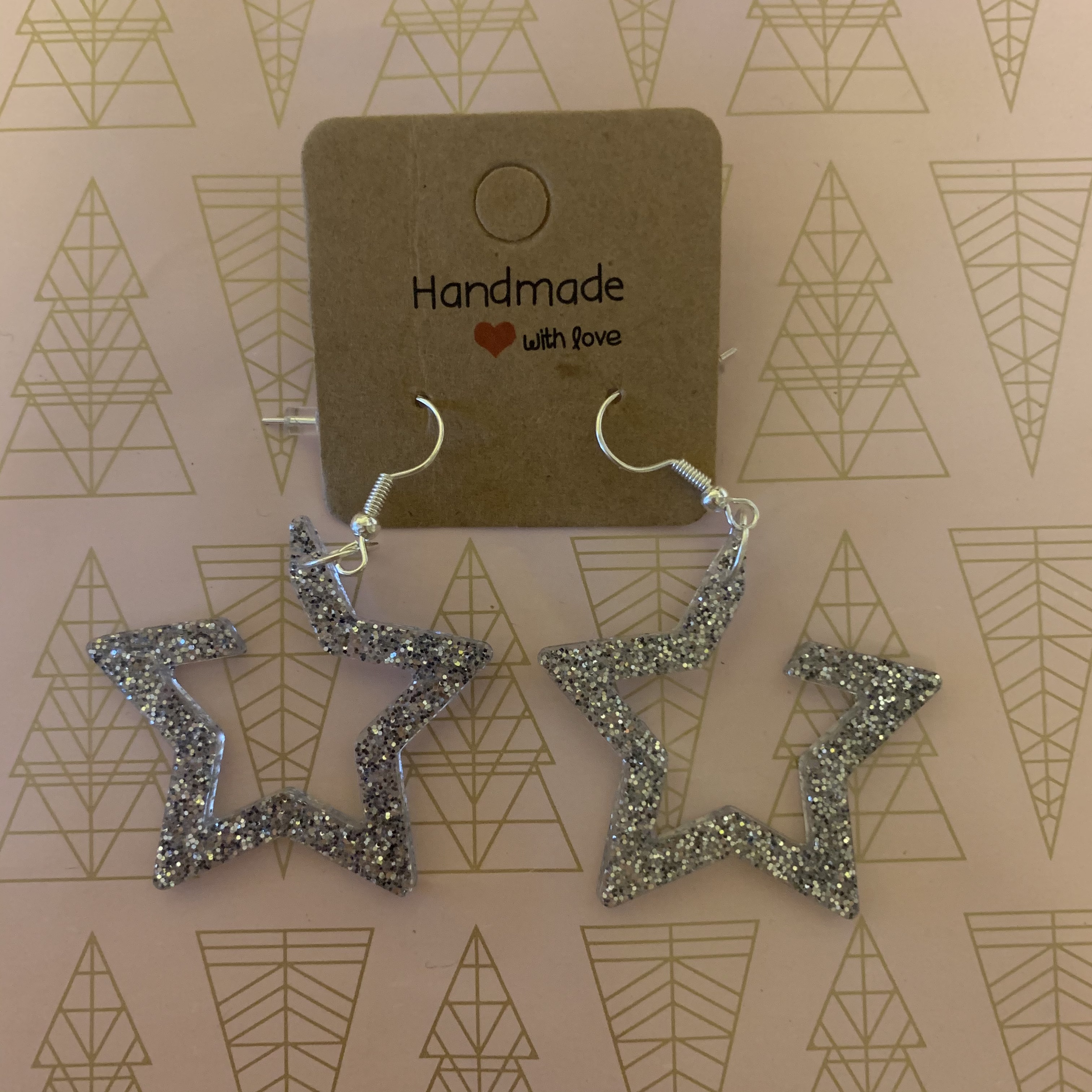 ---
Anabel Cole, Environmental Geography, Halifax
During lockdown, I started making pom poms, specifically of animals and birds. I have recently begun an Instagram page where you can follow the adventures of my pom pom animals around the UK. I'm now looking at starting to offer a small number of commissions, contact me on instagram if you are interested.
Follow Anabel on Instagram here.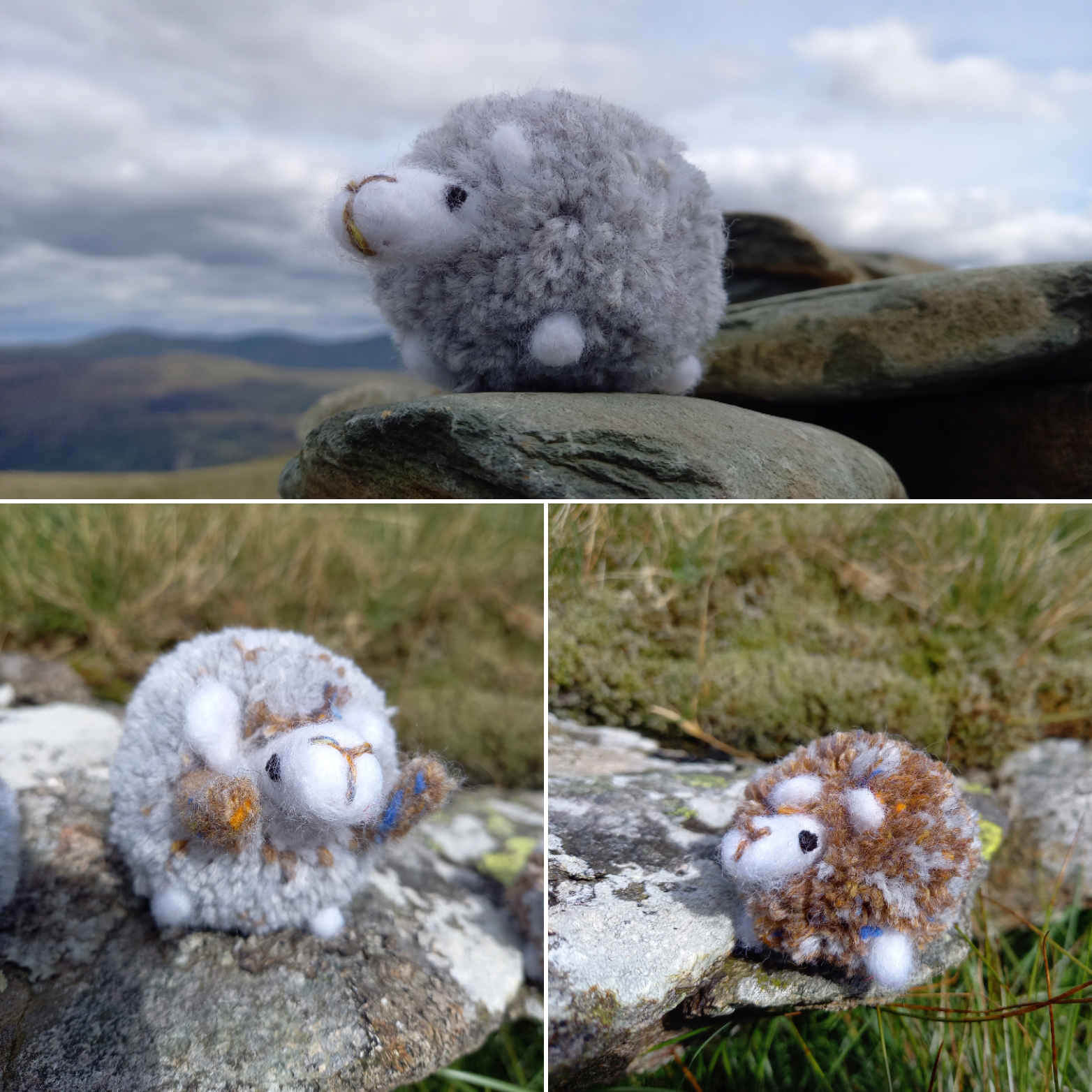 ---
Bethany, Film and Television Production, Constantine
I've always been studying art and wanted to keep an artistic outlet open once I started my degree in film. I really enjoy making things and liked the idea of people being able to buy my creations and having them be a part of their lives.
Visit Bethany's shop on Etsy here.
---
Abigail, Human Geography and Environment, Halifax
We create bespoke hand designed hoodies and loungewear meeting current trends. Everything is hand drawn , created and packaged in house.
Visit Abigail's website here.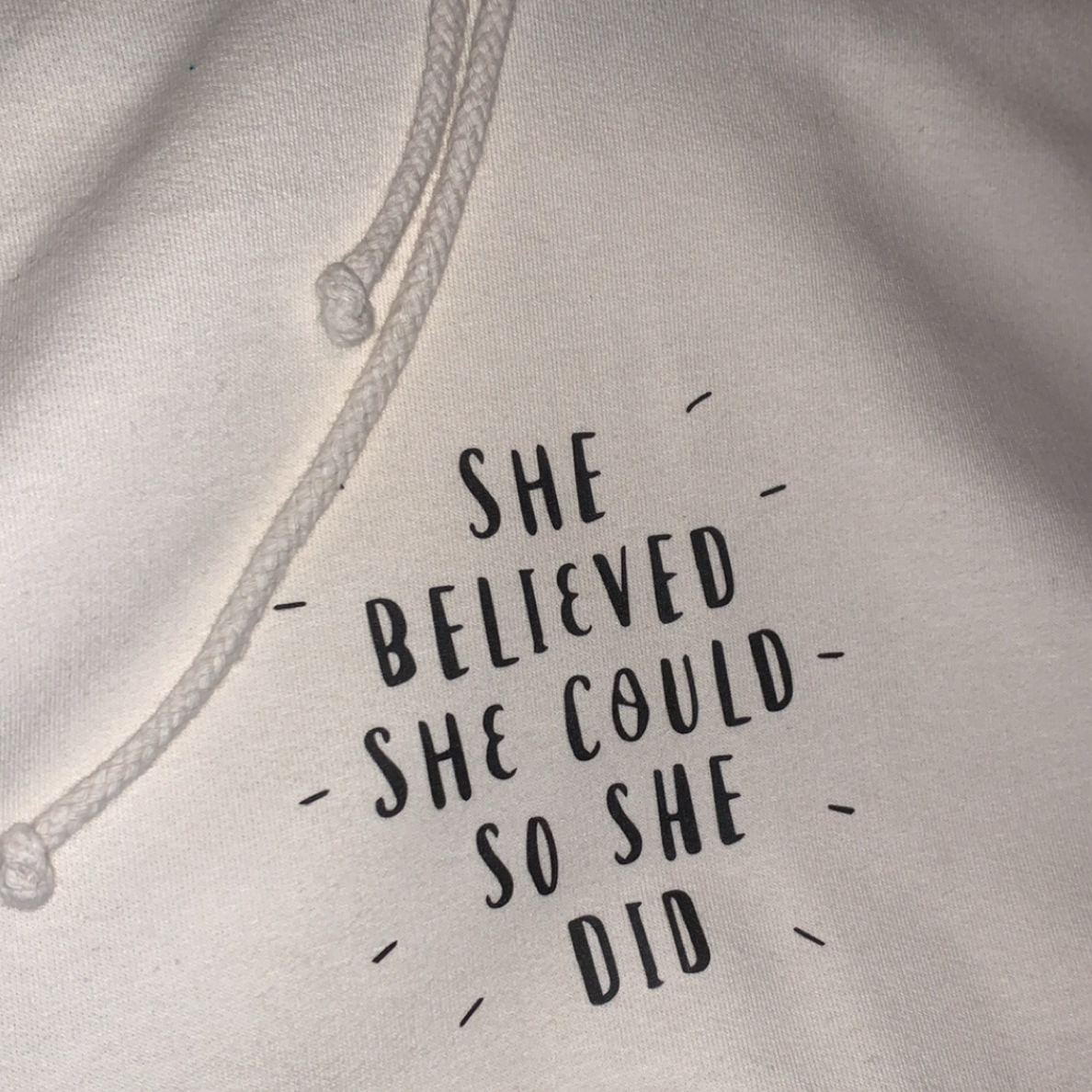 ---
Poppy, English Literature, Vanbrugh
I create personalised pet portraits!
Follow Poppy on instagram here.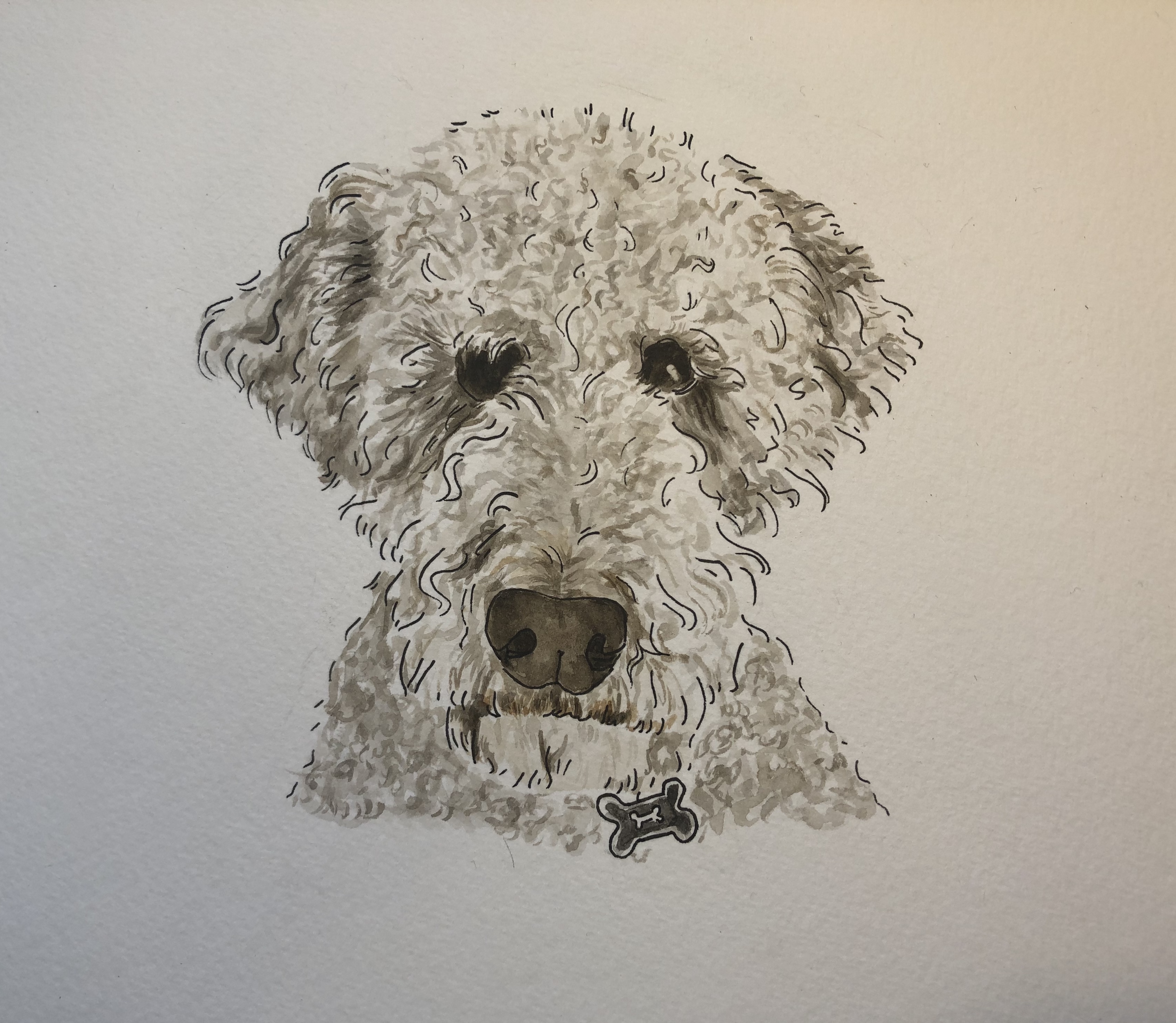 ---
Naomi, Psychology, Constantine
I use oil paints on canvas to paint custom pet portraits
Follow Naomi on Instagram here.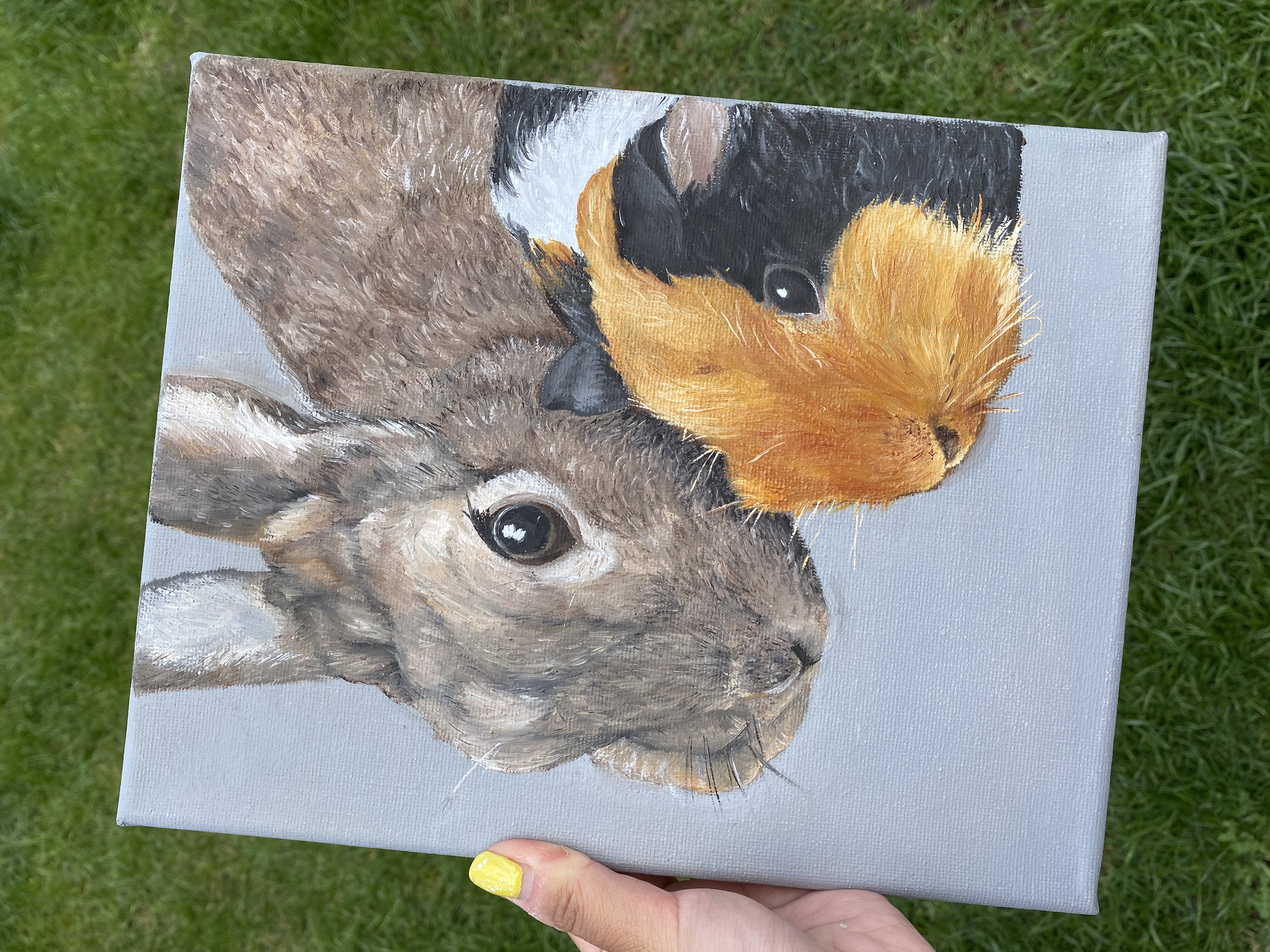 ---
Emily, Medicine, Alcuin
I've always loved arts and crafts-during lockdown, I wanted to start up a new hobby to give me something to do so i started to crochet. I mainly crochet small animals like ducks, axolotls and triceratops but my shop is constantly changing.
Visit Emily's Etsy shop here.
---
Rebecca, Biology, Halifax
I make crochet hats, bralettes, jumpers and more! I started crocheting at the beginning of lockdown and my love for the craft grew from there. I love supporting small businesses and avoiding fast fashion and would love for more people to do the same. All items are made to measure, so I am completely size inclusive.
Follow Rebecca on Instagram here.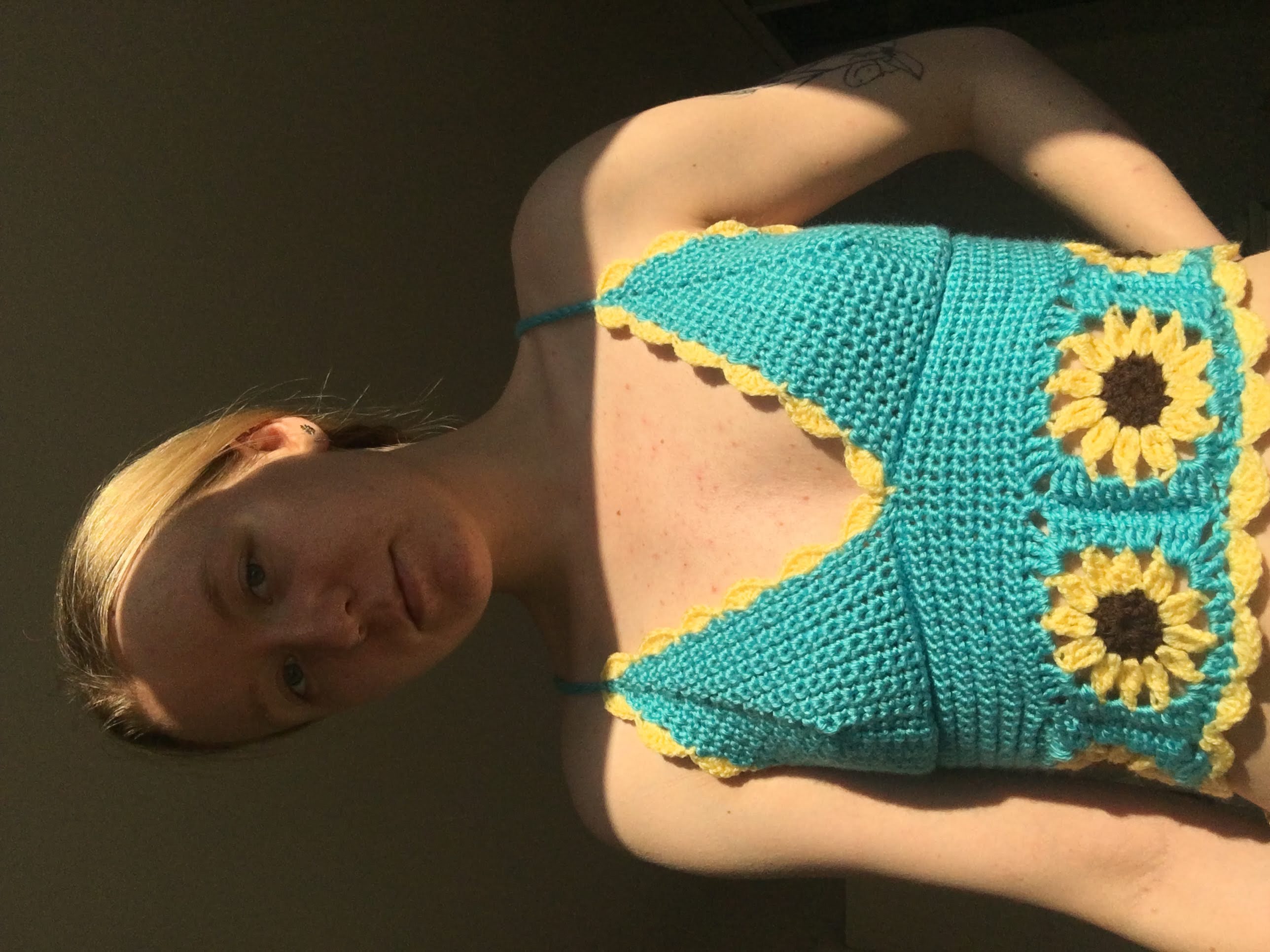 ---
Lucy, Biochemistry, Vanbrugh
Hi, I'm Lucy from @femmestitches_ , and I sell hand embroidered posters . Last year, I became a member of UoY Sew Soc, and wanted to learn how to sew to alter my own clothes. One of the sessions they ran was an embroidery workshop - something I had never done before. Studying a STEM subject, I didn't think I would be very good at embroidery, as I had never been too great at art. However, I enjoyed the session so much that I ordered my own embroidery set as soon as I got home. For me, it is a great way to relax, helps me with my mindfulness, and helped me discover creativity that I never knew I had! Over summer, I decided to decorate my room and sewed my first embroidered poster! I have sewn a range of designs from cacti, animals and flowers to any personalised designs you can think of (including the Gruffalo!).
Follow Lucy on Instagram here.
---
Annalisa, Biology, James
We are a small business founded by two friends who have a passion for arts and crafts. We sell handmade cards, letter paper and art prints. Although we are just starting out, we have big dreams for the future and are excited about expanding our range soon
Follow Annalisa on Instagram here.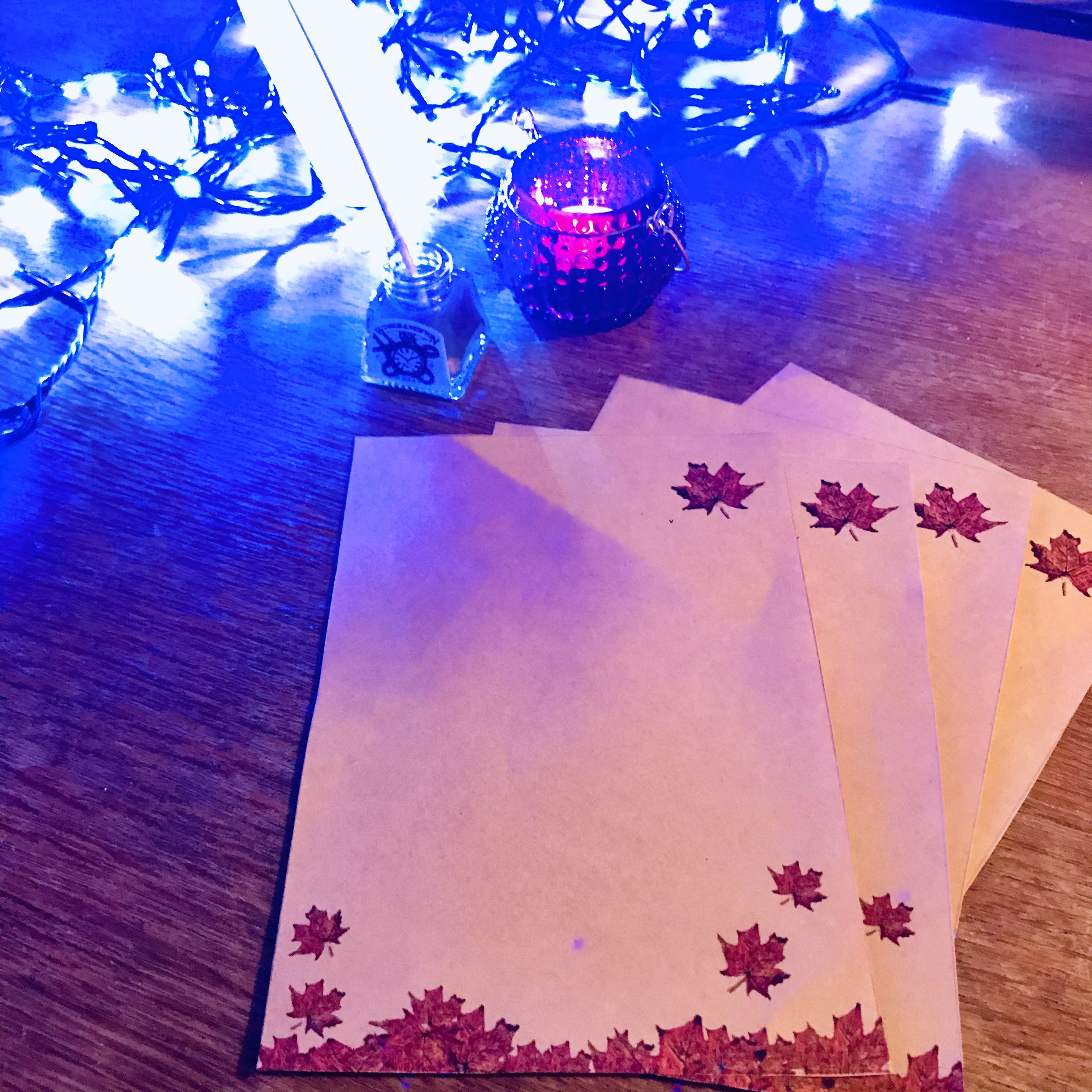 ---
Hannah, Sociology, Alcuin
I make handmade earrings (drop and studs) as well as A4 prints of my original digital artwork. I've been making earrings for over a year now as I am slightly obsessed with fun earrings and began making myself pairs to wear. I decided to open up a shop recently as I love the idea of making fun earrings for other people to enjoy and appreciate as well. I also began drawing with a tablet over the first lockdown to keep me busy and thought that the work would make really cool prints! It's always a really nice feeling having people love your art to the point that they want to wear it or put in on their walls - I think that is really amazing.
Visit Hannah's Etsy shop here.
---
Megan, English/Linguistics, Vanbrugh
I make face masks that limit the fogging up of glasses lenses! The masks have an inverted nose fold that allows you to tuck it under your lenses and limit the amount of moisture! This inverted nose fold also helps non-glasses wearers by making sure that your nose is covered! I use new and reclaimed cotton fabrics and some masks have room for a filter or tissue to absorb extra moisture! Discovering this design was revolutionary for my family of glasses wearers, especially as we head into the colder months when glasses fog up inside a lot more.
Follow Megan on Instagram here.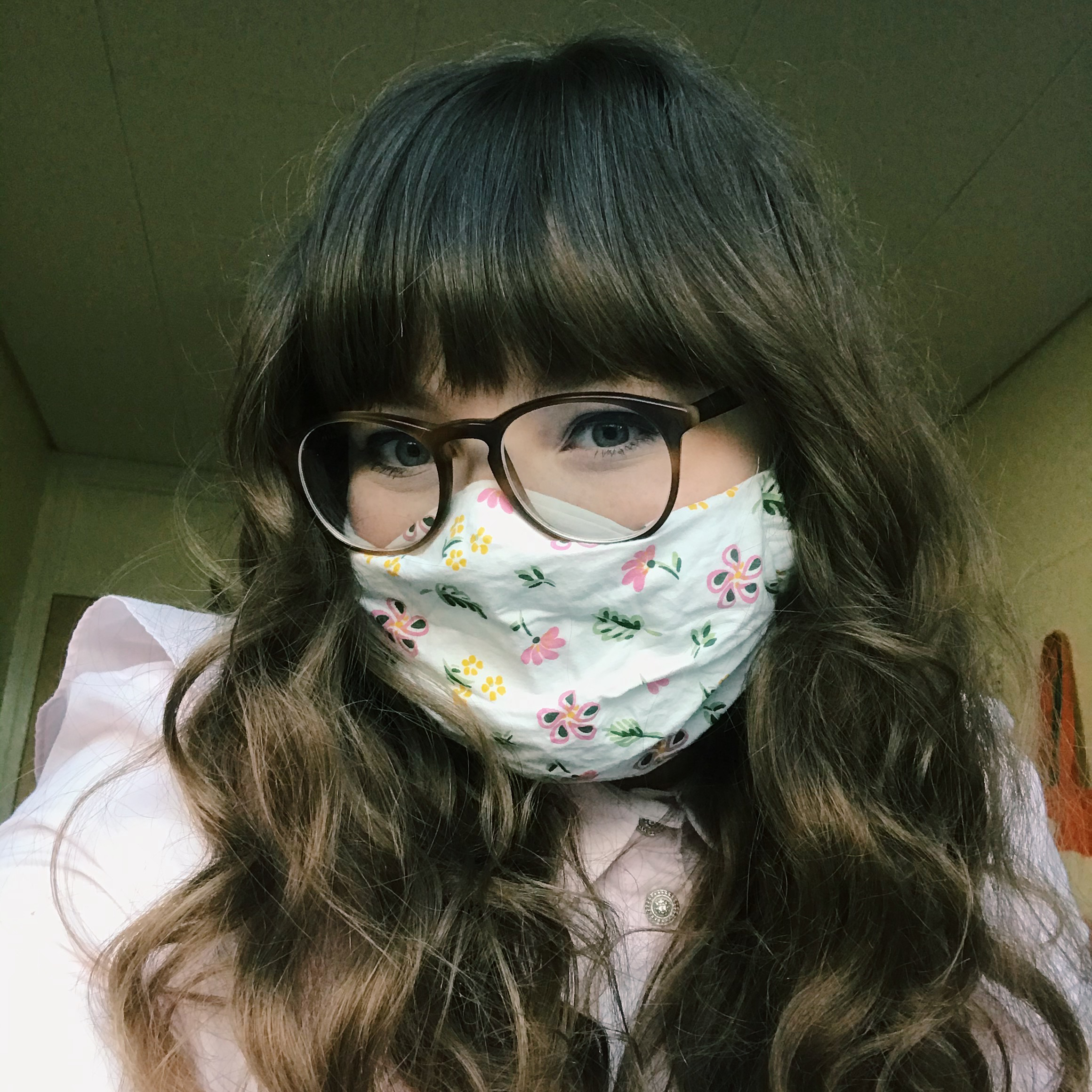 ---
Isabelle, Psychology in Education, James
Cupcakes, cakes and treatboxes, all of these have a Christmas version as well as being able to order for personalised versions. I created the business over the first lockdown whilst my mum was extremely poorly with corona, it took my mind off it, and it's just gone crazy from there :)
Follow Isabelle on Instagram here.
---
Scoop
Scoop, is a co-operative run entirely by students and is located in Wentworth College. We are incredibly passionate about providing all students with the opportunity to purchase ethically sourced, environmentally friendly and affordable food and everyday items.
We are planning on selling cookies and brownie mixes in a jar and marketing them as Christmas gifts / 'lazy lockdown' baking kits
Follow Scoop on Instagram here.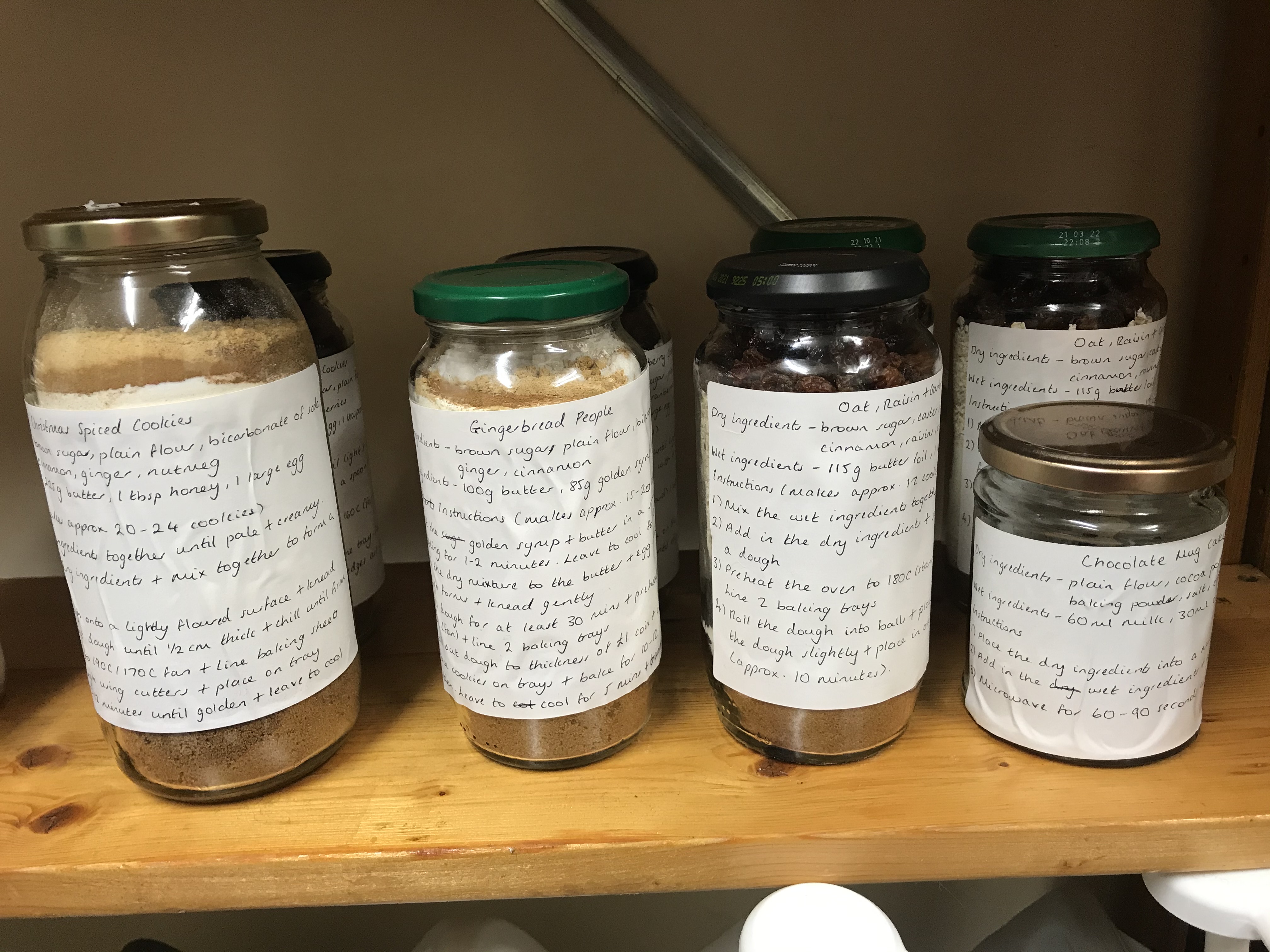 ---
Billy, French and German, Halifax
'Billy the Kid Soaps' is a student-run, low waste, sustainable small business selling homemade organic soaps.
Follow Billy on Instagram here.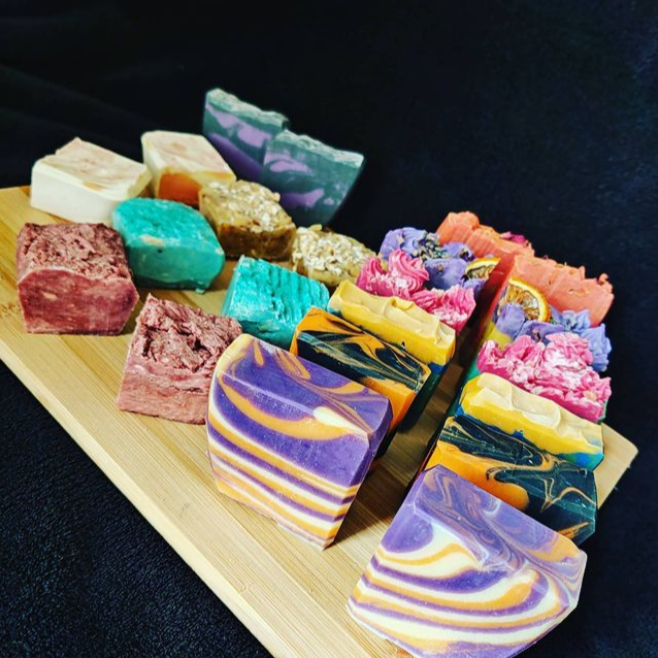 ---
Emma, Language and Linguistic Science, Goodricke
My name is Emma and I sell greeting cards. I have just finished making my Christmas cards! I aslo do open water swimming paintings which will be more affordable.
Visit Emma's NuMonday shop here.
Follow Emma on Instagram here.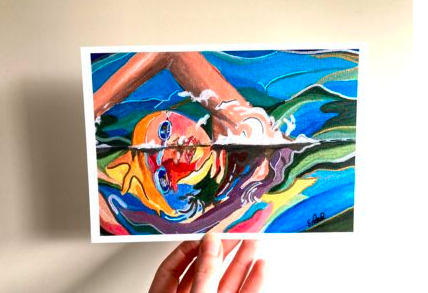 ---
Olivia, History, Alcuin
I have a (tiny) business selling 'Peopleless Portraits' which are essentially an A4 picture with someone's name in the middle surrounded with illustrations of things they like, it represents them without them being in it. I also draw or paint anything.
Follow Olivia on Instagram here.