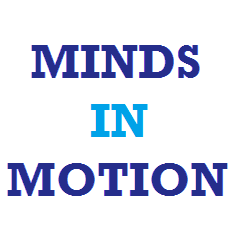 Minds in Motion
Volunteering
About Minds in Motion
Minds in Motion is an award winning community group run by students at the University of York to help support people with dementia and their carers. There are three main projects within Minds in Motion: activity sessions run at two care homes, Harmony Café and Life Stories.
During term time, we hold weekly voluntary sessions with the residents at Ebor Court and Red Lodge. During these sessions we run various activities including: Arts and Crafts, Reminiscence, Physical Activity, Singing, Gardening and Interactive Music. The workshops run 1.15pm - 2pm every Monday and Wednesday and taxis are pre-booked for volunteers from the university.
Harmony Café is a dementia friendly café run monthly by student volunteers on a Saturday afternoon at St Aelred's Community Centre. The café aims to provide a comfortable and friendly environment for people with dementia and their carers. As well as offering a range of activities such musical entertainment, a buffet and a raffle, Harmony Café provides an opportunity for people to socialise and gain support. The café runs for two hours and is an excellent way to spend a Saturday afternoon whether volunteering or attending as a guest.
A DBS check is required to volunteer with some areas of Minds in Motion.