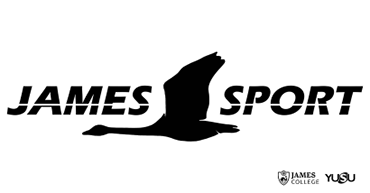 James Sport
College Sport
About James Sport
The way to play sport in James
Welcome to James Sport, a new way of running College Sport brought to you by James College and YUSU. At James we are very proud to boast some of the best sports teams on campus. College Sport is a great way to get involved regardless of experience (or ability) and it's about to get even easier to join in.
One membership, all of James Sport
This is the only way to play sport in James. With this membership, you get unlimited access to all 16 Sports in James for the 19/20 academic year, including;
Men's and Women's Football
Netball
Badminton
Pool
Hockey
Squash
Volleyball
Tennis
Basketball
Men's Rugby*
Women's Rugby*
Darts*
Rounders*
Cricket*
Lacrosse*
*Membership optional
Beyond the Sport
As well as unlimited access to any sport in James, you will also get;
Free James Sport Training Shirt, which can be picked up at one of our merch sales
Coverage under YUSU's Sports Insurance
Access to a Personal Development Programme
James Sport Events exclusive events
Keep track of your team's progress digitally via the Playwaze app!
If you prefer your information delivered by visual media, check out our video at https://youtu.be/xVu2IcGLJYQ
Training with James Sport
Keep In Touch
Facebook: https://www.facebook.com/jamescollegesport/
Instagram: https://www.instagram.com/james___sport/
Website: https://www.york.ac.uk/colleges/james/
Email: [email protected]