In 2018 YUSU was ranked 21st in the The Sunday Times' Top 100 Best Not-For-Profit organisations to work for in the UK. Each year, YUSU invest over £20,000 in staff and officer training as we are dedicated to supporting and nurturing the skills and aspirations of our employees.
From our hardworking bar staff at our award-winning venues to our CEO, we all share the same goal - to put students at the heart of everything we do.
Please see below for our current vacancies and join our dynamic and growing team:
---
YUSU Mentoring Programme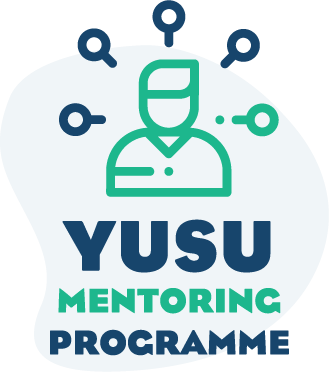 Start planning your 2020-2021 activities now!
YUSU is excited to announce a new scheme through which current students at York can apply to become mentors for young people from disadvantaged backgrounds. Supported by the University of York, you will receive extensive mentoring and safeguarding training, continual supervision and experience working with young people. It is a chance to positively contribute to the City of York and its surrounding areas by being an active citizen at such an uncertain moment in time, helping future leaders build confidence and feel empowered to achieve their goals. This is also an excellent way to increase your employability and demonstrate your skills to future employers.
Role Details:
Role: Young Person Mentor
Hours: 1-2 per week
Reporting to: Community Manager
Salary: Volunteering role, out of pocket expenses only
The University of York Students' Union is looking to recruit enthusiastic, ambitious students to become mentors for young people living in York and the surrounding areas, supporting them in setting goals and objectives that can support their personal development and future education prospects. A confident and competent communicator, the post holder should possess strong interpersonal skills and a desire to contribute to the Union's civic commitment to widening access to Higher Education in York, and supporting the creation of inclusive, supportive communities.
View the whole role description here.
To apply, please complete the following application form by 17:00pm, 22nd July.
YUSU is committed to diversity and inclusivity, and we particularly encourage applications from BAME students and those who are care experienced.
If you have any queries or would like to discuss the role further, please get in touch with Connor Briggs, Community Manager, on [email protected] or 01904 (32) 4899.